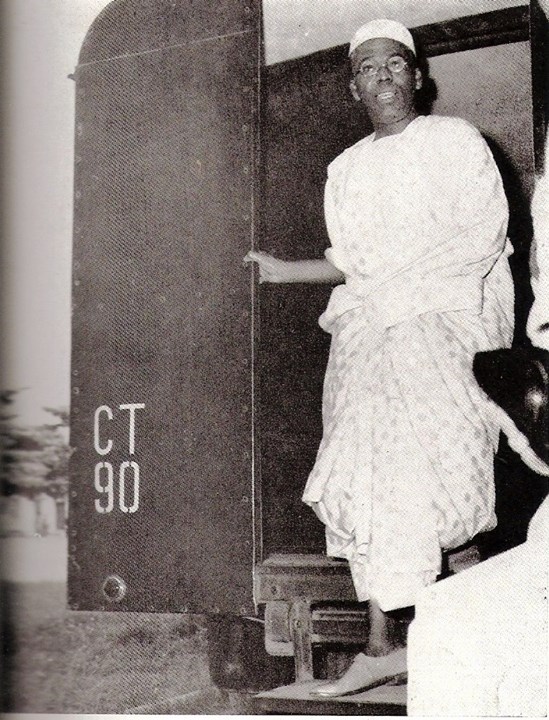 Chief Obafemi Awolowo coming out of the Black Maria (A black prison van used to transport prisoners) on his way to the High Court in Lagos to answer criminal charges brought against him by the Tafawa Balewa government on the 1st day of November 1962 for (1) Treasonable Felony, (2) Conspiracy to commit a felony and (3) Conspiracy to effect an unlawful purpose.
28th March, 1966.
The Supreme Commander and
Head of the Federal Military
Government, Lagos.
Thro: The Director of Prisons,
Prisons Headquarters Office,
Private Mail Bag 12522,
Lagos.
Sir:
PREROGATIVE OF MERCY: SECTION 101 (1) (a) OF THE CONSTITUTION OF THE FEDERATION ACT 1963.
1. . I am writing this petition for FREE PARDON under Section 101 (1) (a) of the Constitution of the Federation Act 1963, on behalf of myself and some of my colleagues whose names are set out in the Annexe hereto.